Amanda DeGrand
When neighbors call, Amanda is quick to respond. She is a true Tow Rope Hero in her rural community. You will find her helping out at all the neighbors at brandings in the spring and then again when fall comes around she is hard at it helping with preg checking, pre-conditioning, and shipping calves. She not only gives endless hours but brings along any needed equipment from pickups and trailers to 4 wheelers. It's not uncommon to find her helping out a neighbor in need with her haying equipment in the summer as well. Amanda has been doing this for years and still finds a way to fit it all in even after the unexpected loss of her dad in 2020 and the added responsibilities of managing the family ranch.
Angie and Tom Rodriguez
Angie and Tom put on a charity golf tournament every year in honor of Angie's late son Lucas who died in 2010 at just 21 years old. It's a super fun, wacky golf scramble with holes like Drunk Goggles, Pool Cue Putt, and opposite hand drive. It's just a really joyful time for everyone involved and ALL of the money from the event, (I'd guess around $10-$15K) goes to scholarships for local high school seniors.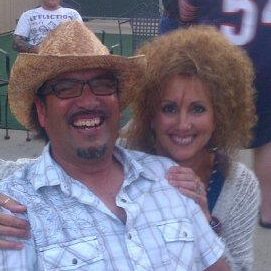 Angela and Kelly Heiser
For 19 years this family offered up a free Thanksgiving Day Dinner to the community at no charge. The Heiser family wanted to make sure those who didn't have anywhere to go or had no family in the area had a place to be. They offered up not only a great Thanksgiving Day feast but also a place for all to feel at home for the holiday. Unfortunately navigating this event through Covid has been postponed, however, the community has not forgotten.
Levi Price – Alzada
Levi is always more than willing to help his neighbors and community. He takes time out of his weekends to mow the grass at the town's historic Cemetery. He also pitches in to help the Stoneville Saloon with various projects and their Topless Tuesday event. He does all this out of pride for his town, and compassion for his neighbors.
Dean Wang
Dean is a great supporter of Baker and our surrounding communities. He supports youth, families that are less fortunate as well as contributing to community events. Much of what Dean does is behind the scenes where not many know all he does.
Eddie Coulter
Eddie is the #1 reason Baker, Montana has been able to host the High School Rodeo Finals and able to have the Large Rodeo of the Year at the Fallon County Fair for five years running. The revenue those events bring in for area businesses and the town is unbelievable. None of it would happen without Eddie being on the fair board and his passion for rodeo.
Jay and Lori Quenzer
Jay and Lori, owners of Spiffy's Express and Wash are truly community-minded. Creating fundraisers for area ag producers in tough financial times, donating to numerous community events and organizations. They'll do what it takes to help those in need. Tow to the shop, repair of tires, etc. A true community-minded team and business.
(Quenzers – Additional Nomination)
Jay and Lori run Spiffy's Mobil One Lube Express and Car Wash in Baker. Huge supporters of the community. Last year they bought 500 tickets to the Fallon County Fair's demolition derby (a fundraiser for the Baker Wrestling Club), so not only could people go for free, but the Wrestling Club got their money, too. They bought everyone's tickets to the high school rodeo one year, and this year they bought 50% of all tickets to the Fair's rodeo, meaning everyone's tickets were half price. They gave free car washes to teachers, let the band kids use their car wash as a fundraiser for a full day, and a whole lot more. They never seek a lot of attention, but just quietly do so much for the community. Even last week, someone coming through town had a breakdown, and Jay worked on their vehicle free of charge.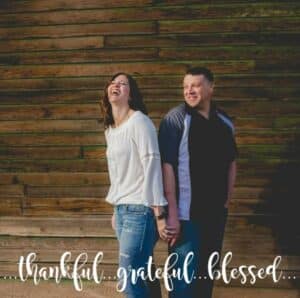 Joe Eply
Joe is a perfect example of a Tow Rope Hero! He is the community youth pastor who has worked on bringing back the youth center. His focus lately has been helping the community heal after several suicides. He is currently working on programs dealing with suicide prevention in youth. Joe is a great guy and very youth-orientated. Any youth can reach out to him regardless of their religious background.
(Eply – Additional Nomination)
Joseph Epley is the associate pastor at Baker Assembly of God church. He runs the Baker youth and community center and goes out of his way to help the students and adults in our community. After the most recent loss of a student to suicide, he arranged for a speaker to come to town to teach about mental health and how to recognize signs of depression in our youth. Joe does all of this while being a father of two beautiful daughters and husband to his amazing wife Beth.
Kenny, Mike and John Griffith
They have used their equipment to help the community to plow the streets during snowstorms for many years. They helped the beautification committee with projects at the Main Street/Highway 7 "turn-around" for a Boy Scout project. When Baker had the tornado, they were the first to respond with their equipment and generators. They found out about a school trip the Ekalaka kids were raising money for and completely funded the trip. They have helped fight local fires with their equipment. When Broadus lost power, they took their generators down to help right away. These are just a few of the reasons we would like to nominate them. "True local heroes"
Lisa Mitchel
Lisa is the head of our EMT's in Fallon County. She does Emergency training classes, organizes the team, does a lot of paperwork, and is always on call it seems, and more! I have seen her respond to needs in our family with emergency care professionalism at its best! I really don't know how she does it, but very thankful that she does! Thank you Lisa for always carrying a "tow rope" for all of us!
Mindi Murnion
Mindi is with the Fallon Co. Health Department. Mindi has been a tremendous asset to both Carter and Fallon counties, in obtaining vaccines, setting up vaccinations, tracing, and implementing the rules correctly to help citizens in eastern Montana.
Robert Singer
Robert is always on hand to help anyone who needs it. Plows snow for folks in the winter lends his pasture and corrals for 4H kids and their animals, is a volunteer firefighter, oftentimes missing family events due to fire, uses his tractors to help others, and never asks for anything in return. Attends most sporting events for the local kids. A real asset to our community.
Trish Barth
Trish helps in multiple organizations around the community. Often donating money and time to events especially when it is a benefit for someone in need.
Troy and Mikal Fruit – Ekalaka, MT
Troy and Mikal continue to be great assets to this community. They own/operate Fruit Service and Repair, sell parts, feed, chemical, fertilizer, and provide repair service. They are constant contributors to school events, active members of the Chamber of Commerce, are active in their church, play leadership roles in 4-H and FFA, serve on the hospital board, and are volunteer firefighters. If you run out of gas, they will be there!!
Wendy and Jake Wagner
Every year this husband and wife team (along with other helpers) coordinates the wild game feed. This takes place the second weekend of November, they feed over 1000 attendees. The money collected from this event is divided up between multiple non-profit entities.
Vaughn Zenko
Vaughn has been the Voice of the Baker Spartans for 20 years. He's always involved in announcing at community events like Relay for Life, Bump and Runs, the Chamber Fall Festival, and helps local clubs with their announcements and promotions. He's also the Executive Director of SMART, an organization that helps direct community projects.
Pam Owens
Pam has owned and operated the Big Game Tavern and Casino, a family-run business, for the past 30 years. She has been a lifetime member of the Baker Beautification Committee, and has helped Baker families and young ladies as a Girl Scout Leader for 25 years.
Additional Mentions:
Art DeGrand in memoriam
Rod Kilsdonk
Wanda Pinnow