Covering Montana, Wyoming and Western Dakotas
Need to reach a state-wide audience?
Contact us for your
FREE
marketing consultation.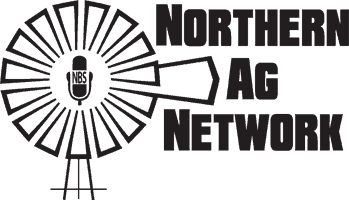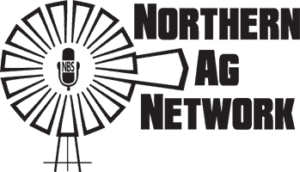 Radio Reach in Four States
2 Ag TV Programs Daily on 9 TV Stations
70% of Ag Producers in MT & WY listen weekly
60 Affiliate stations
17 Ag Programs every weekday
70.5%
Cume Rating with Class 1+ Ag Producers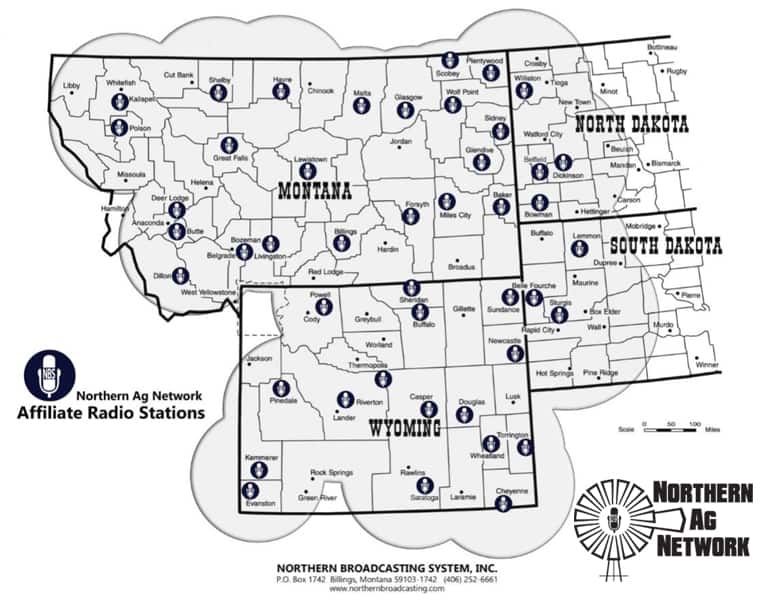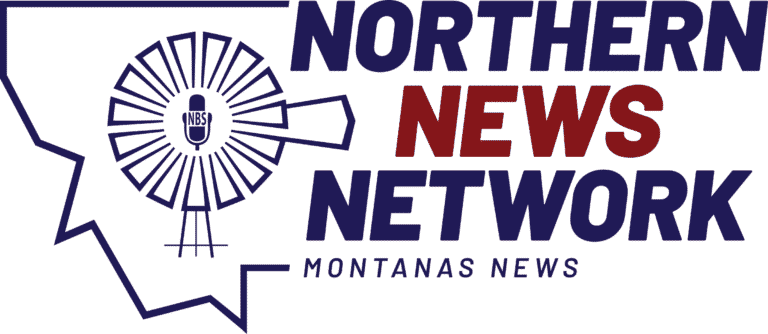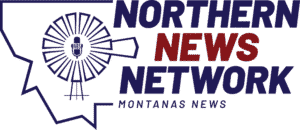 Statewide Radio Coverage
Podcast and Social Media Content
Montana State News 9 Times Daily
Montana Weather Reports
"Voices Of Montana" Talk Show
Montana Sports
Legislative Reports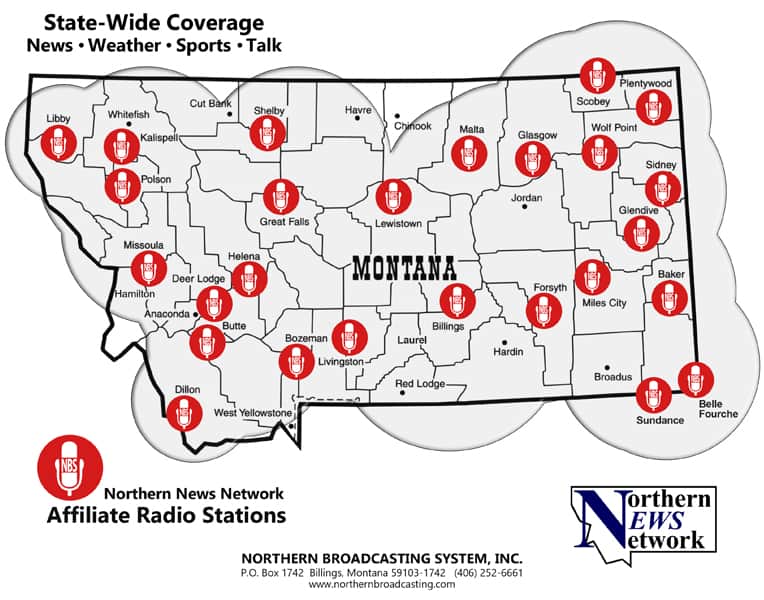 Montana's Most Popular Ag Information Website!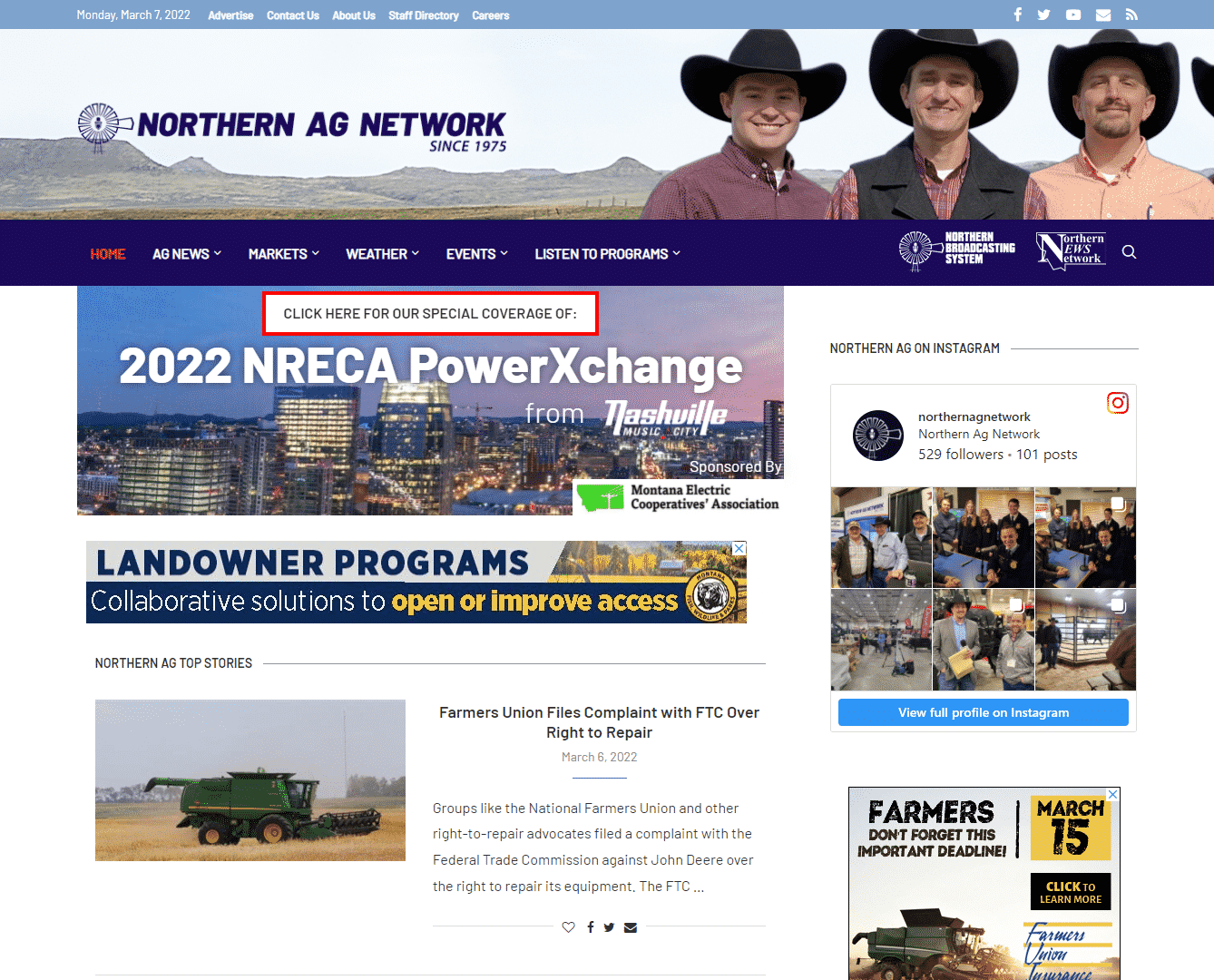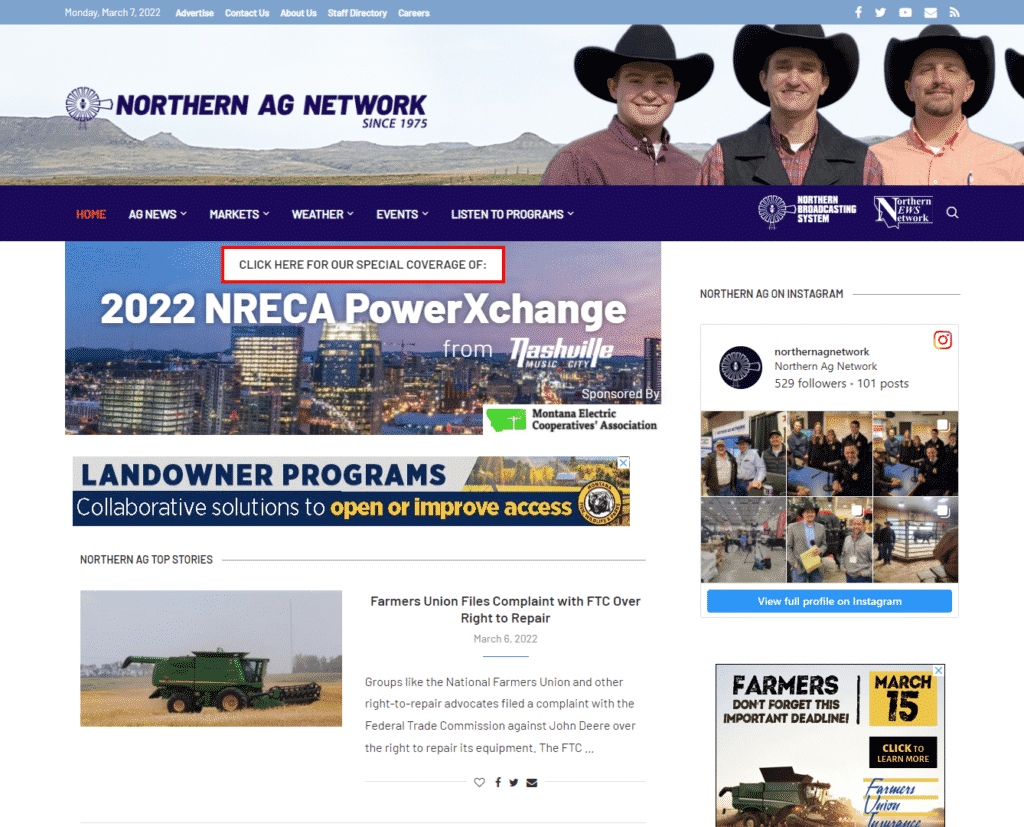 You're in
Good Company
with Northern Broadcasting System

Start reaching prospects in the largest industry in a four-state region
When you partner with The Northern Broadcasting System networks, you're backed by nationally-recognized broadcasters, excellent customer service and a reputation that the rural community has trusted for generations.