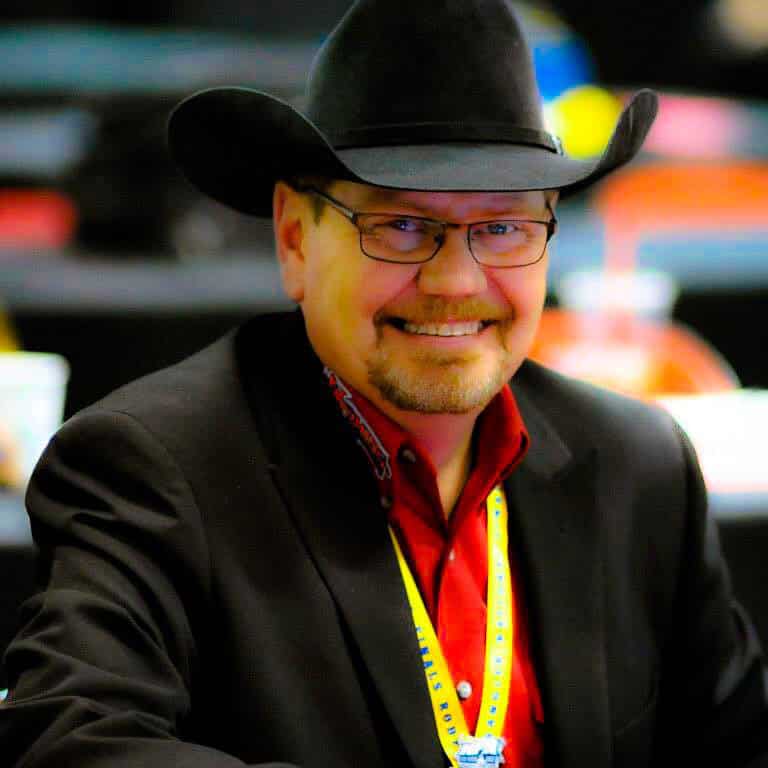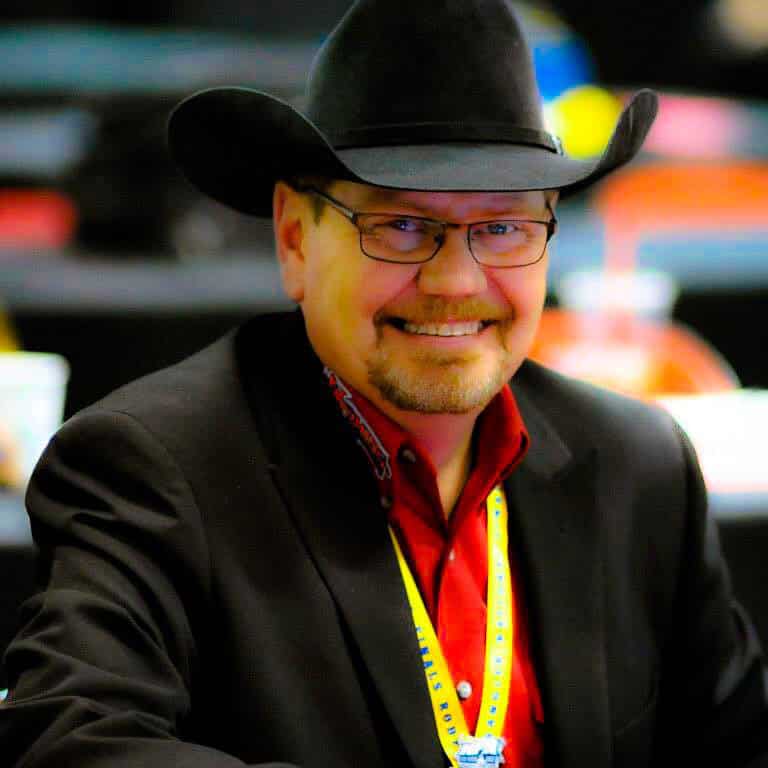 Host of Talk Rodeo & WNFR Reports
Talk Rodeo features the biggest names in rodeo! Started by Rick Thompson as a way to keep the public informed on rodeo, Thompson was joined by Derek Barton in 2009 as a partner in Talk Rodeo. Barton, a PRCA Announcer/Music Director and Radio broadcaster for over 30 years, brought to the partnership a vast background of broadcasting, technical and promotional experience to the mix. With Thompson, a walking encyclopedia of rodeo knowledge and history, the show grew to the next level, with today's radio and internet exposure.
Talk Rodeo also is a very recognized fixture in the media room at the Wrangler National Finals every year. Besides the daily Talk Rodeo shows, Barton also air 2-4:00 WNFR shows for all 10 rounds from Las Vegas.