Bill French
Bill served on the Conservation District for 64 years! Not paid a single dime, however for mileage maybe … he jokes. He has a love for farming and ranching since he was younger and says that he "hopes (I've) earned the kind words that people have shared about me". At 87 he still works on his ranch.
Bob Kopp
Truly a good neighbor. While he was pitch hitting giving a neighbor a ride to the Dr. and going to the appointment  with him. Also helps with snow and ice removal.
Bridgett Ereaux
Owner of Westside Self Service, Bridgett was nominated for her and her families various contributions to the Malta community. She is mostly focused on promoting education and donates time to thank teachers, volunteers at the elementary schools and help organize and put on the school science fair. She goes above and beyond for everyone around her. She is involved in 4-H, coaches basketball, volunteers at church and still manages to run a business and raise a family.
Christie & Billie
Took in and are preparing to adopt a 4-year old and her twin 1-year old brothers during the COVID crisis.
Duane & Sonia Murry
Have Kept our local nursing home going often at their own financial and mental expense.
Gary Faydo
Made bird houses for a grief support group. Assisted with ailing relatives and neighbors.
Greg Kielb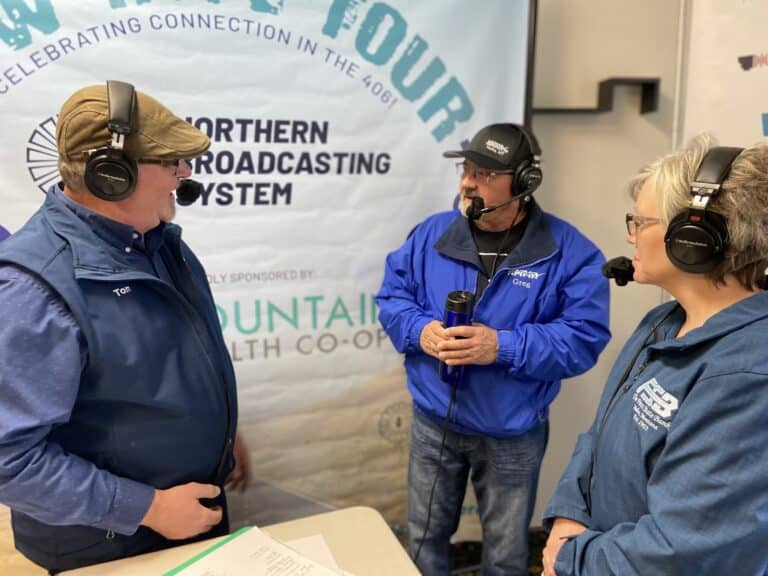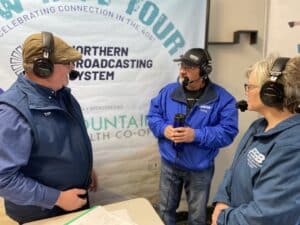 They helped with a huge Radio-a-thon for Brian Raymond who is in his 30's with covid and ended up with a lung transplant. The community truly rallied together to support him and his 4 kids. First lung transplant due to Covid in Denver.
Greg is the voice of Malta Montana. He does the best sports announcing in the state. He travels and make sure the people left at home hear a sports event as if they were there in person. He knowledge of sports is great, but most of all he learns and announces the competing team members names properly and with enthusiasm. His Business, KMMR, has been a Malta mainstay for over 40 years. He community time is unsurpassed as he gives air time for fundraisers for people or families in need, 4H auctions and many community fundraisers. Greg Kielb has towed the Phillips County Rope for the benefit of our community.
Jeanne Icenoggle
Jeanne has served many homecooked meals to people with recent surgeries or who need a lift. Anonymous and discreet for years. Giving of her talents.
Jenny Tollefson – Phillips County Health Nurse
Jenny helped navigate Gretchen through the impacts of Covid on her team, going above and beyond with a positive attitude while helping to devise a plan of keeping Gretchen's team of essential workers on their front lines providing needed power services to the surrounding three counties. Gretchen can also speak to how Phillips County Health worked through the pandemic on their frontlines as well.
Jim Dumas, Hi-Line Packing
Opened up shop in Malta right before Pandemic and is in the process of getting under USDA inspection, will be the first to do that on the hi-line.
Kevin Koss
Kevin is a strong member of the community and deserves to be recognized.  His service extends across several organization from the local school board to Stockgrowers and the Livestock Association.  He is an active participating member working to make a difference and we thank him for his leadership.
Katie Brown
Katie had the foresight to organize a fundraiser with the help of friends to raise over $20,000 for the community to be used to fund the lawsuit to stop the APR. Through her hard work and dedication, she went on to create a nonprofit called Rural Communities and Agricultural Neighbors (RCAN). RCAN continues to raise funds to help with community needs.
Kent Gordon
Has done the most memorials for Veterans and suicide victims due to his involvement as a teacher and a vet. We appreciate the contribution of his congregation to this accidental mission as many were unchurched and he could not have done this without their support and the continual assistance of his wife.
Laura Pankratz
Writes grants, organizes projects, does landscape improvement of our trails and environment. Improves the whole community's lifestyle!
Monica Taylor
Monica Taylor owns Hitchin Post Cafe in Malta. She has kept her restaurant up and running through it all! feeding the elderly and working folks that might be driving by in a tender truck and needing something to eat. She and her staff are so kind, and hard working – we are so grateful to have them in our town!
Orvin Solberg
Utilized his own family Covid loss to educate public. Assisted needy with family members memorial money.
Rhonda Dalby
Rhonda Dalby – Organized community 'Cruise Night'. Businesses stayed open late to create a fun and safe environment for the community to gather and engage safely from their cars. For one of the events, Rhonda had to help the Malta police direct traffic it was so popular. Cruise Nights also collected food for local food bank.
Additional Mentions:
Ann Lundstrom
Bruce Christopherson
Carmen Lamsdon
Danette & Alan Love
Dixie Moore
John Carnahan
Jo Thorp
Dr. Edwin Medina
Karla Frolich
Kayla Young
Lonna Crowder
Luke Brown
Rhei Thorp
Richard Dunbar
Tasha Murphy
Theresa Ohl
Tony Boos
Tom Bedwell