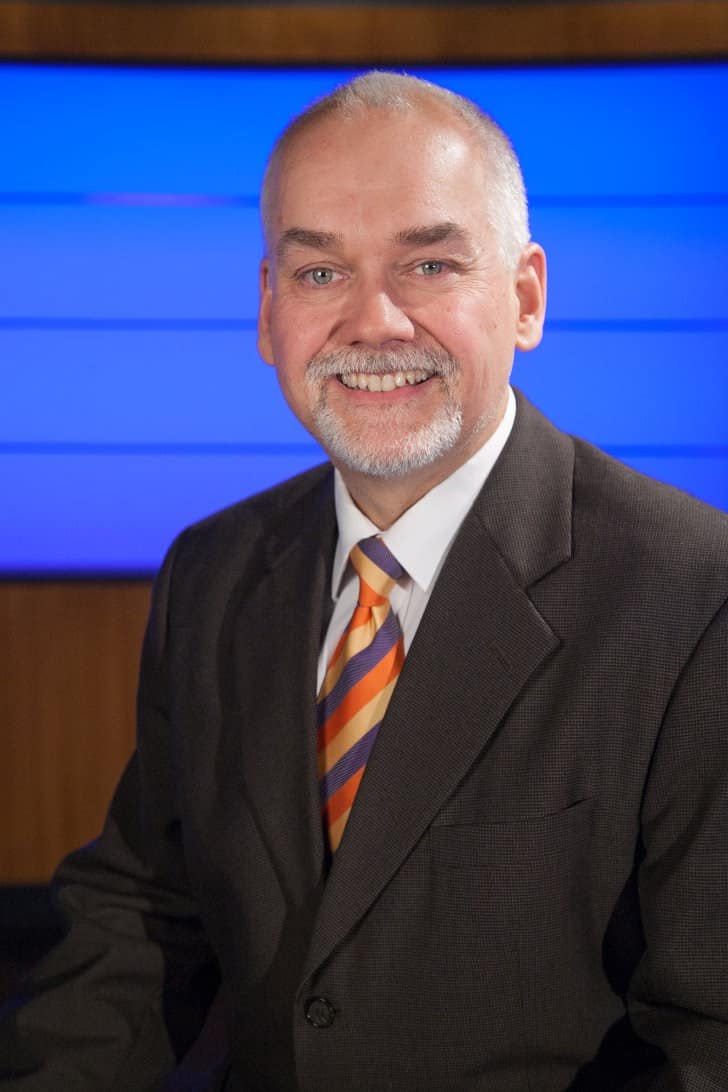 Head Meteorologist at KTVQ in Billings
Along with his duties weekdays on Q2's Montana This Morning and the statewide Noon News, you can hear Ed's voice on weather forecasts virtually any time of the day on a number of local radio stations through the Northern Broadcasting System and across a multi-state area. A winner and finalist multiple times of the E.B. Craney Weathercaster of the Year award, Ed has also been awarded the Seal of Approval of the American Meteorological Society in recognition of the quality of his television weather broadcasts.
Ed is proud to be part of the popular and long running "Sunday Classic Country" radio program, LIVE from Northern Broadcasting System in Billings, and once hosted by legend Lonnie Bell. It is a four hour program of stories and country and western music from classic artists to local entertainers. A native Montanan, Ed was born and raised in Sidney. For fun, Ed enjoys playing music, and is a KCBS certified barbecue judge. He and his wife, Sandi, have three grown daughters.